Canada-wide provider of Incontinence, Ostomy, and Skin & Wound Supplies
FREE SHIPPING EVERYDAY.
ON ALL ORDERS OVER $150 WITHIN THE US
Featured Products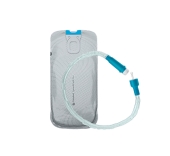 30 per box
$147.51
We strive to provide the best shopping experience
NEED HELP? 1-877-363-2284
AUTOMATIC RE-ORDERS
FREE US SHIPPING
About SCI Supply
SCIsupply Inc. appreciates first-hand, the importance of incontinence supplies. Having lived with a spinal cord injury since 1995, Michael Johnson, founder of SCIsupply Inc, has extensive experience with various supplies required for a healthy bladder program.
SCIsupply Inc. was founded in 2009 and specializes in the online sale and distribution of incontinence supplies required by people who have sustained neurological damage due to a spinal cord injury or disease. SCIsupply Inc. realizes that there are enough things to worry about on a daily basis; therefore, the company strives to create a system where shopping for incontinence supplies is as convenient and seamless as possible.
Shop Information
SCIsupply Inc. has you covered from coast to coast! We are better able to serve the needs of Canadians with distribution centres in both Toronto, Ontario and Delta, British Columbia. Establishing a presence in both central and western Canada enables us to get you your products faster than ever!